Poetry Books
Romantic Poetry

Designs of Life

Fantasy Poetry

Inspirational Poetry

Garden Poetry

Autumn Poetry

Christmas Poetry

Spring Poetry

Form Poetry
The Corner Table
Castle Library

The Reader's Nook

Literary Awards

Poetry Webrings

Banner Exchange

Visitor's Book

Email

Castle Great Hall

BookWorm's Used Scrolls

Join My Topsites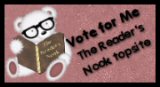 Poetry is the music of the soul. At least that is how I feel about poetry. I love to read poetry, but even more, I love to write poetry. In these pages you will gain a glimpse of my soul through what I have written.

All Poetry on this site has been written by me and is under copyright to KayDee Ward. I do not give general permission for my poetry to be used on other sites. If you do not understand copyright laws, please check out the Copyright pages at the Library of Congress Site.
Graphics on this page are by:



Counter reset 10/19/2008
Disclaimer
To the best of my knowledge all graphics on this website are my own artwork, created from my own photography or I believe I have permission to use. Unless otherwise stated, all poetry and prose is under copyright to ęKayDee Ward, all Rights Reserved.